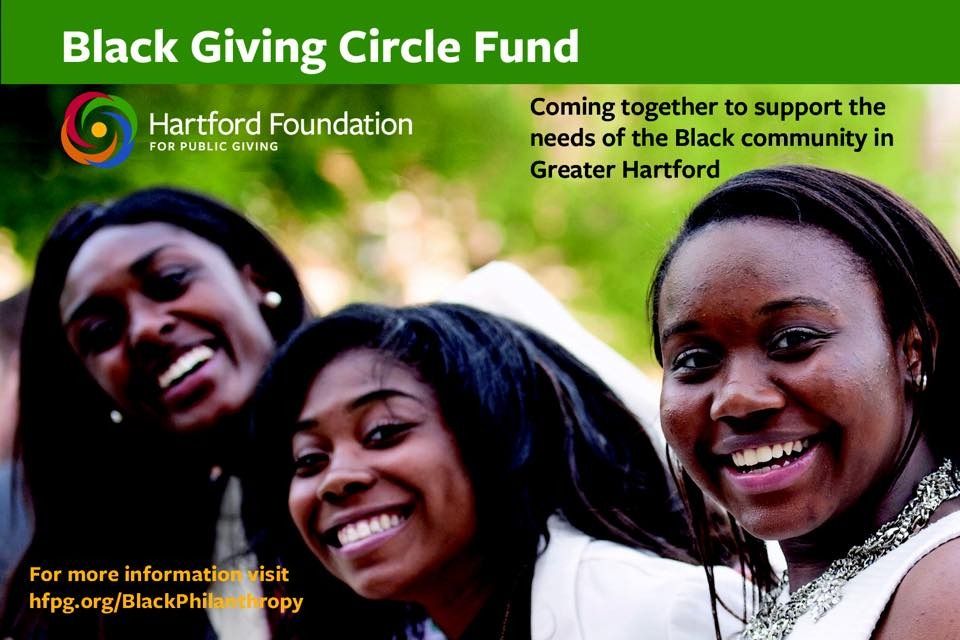 HARTFORD, CT – Residents in Greater Hartford are coming together to support the needs of the Black community through the Hartford Foundation for Public Giving's newly created
Black Giving Circle Fund.
In September 2014 on the heels of Black Philanthropy Month, the Hartford Foundation invited the public to "Celebrating Black Philanthropy: Stories of Inspiration," featuring Valaida Fullwood, an author and leader in Black philanthropy. The event marked the beginning of a series of lively and informative discussions with the community on the topic of Black philanthropy. The common thread? A clear desire to affect change within the Black community through collaborative giving. The Black Giving Circle Fund was born and established at the Hartford Foundation on June 1, 2015.
The mission of the Black Giving Circle Fund is "to create sustainable change in the Black community by leveraging the philanthropic efforts of donors and celebrating Black philanthropy." Donations from members (at least $365 annually per membership) are pooled together in a dedicated endowed fund at the Hartford Foundation. Members of the fund will examine issues facing the Black community in Greater Hartford and, collectively, recommend grants to nonprofit organizations that work to address needs in the Black community.
To introduce the Black Giving Circle Fund, the Hartford Foundation will host a
Twitter chat on Thursday, September 24 from 1:00-2:00 pm EST. Follow the Hartford Foundation (@HartfordFdn) and join the discussion by using #BlackGiving.
"We are very excited about launching this new fund and using social media to not only spread the word about the giving circle, but also to stimulate further conversation about giving in the Black community," said
Wanda Y. Correa
, senior development officer.
For more information, or to join the Black Giving Circle Fund, visit
hfpg.org/BlackPhilanthropy
or call Wanda Correa at 860-548-1888.
The Hartford Foundation for Public Giving is the community foundation for Hartford and 28 surrounding communities. In 2015, the Foundation celebrates 90 years of grantmaking in the Greater Hartford region, made possible by gifts from thousands of generous individuals, families and organizations. It has awarded grants of more than $620 million since its founding in 1925. For more information about the Hartford Foundation for Public Giving, visit
www.hfpg.org
or call 860-548-1888.