Donors contributing $100K each to the Wright Museum's most successful fundraiser represent five Detroit-based African American entities: Bridgewater Interiors,
Prestige Automotive, Roy & Maureen Roberts, The Sid E. Taylor Foundation, and The Pickard Family Fund.
$100K gifts from five African American families and local leaders distinguish the Museum's 50th anniversary
DETROIT, MI—An estimated $1.8 million, with donations still being received, was the record-breaking amount contributed to the
Charles H. Wright Museum of African American History
on the evening of Saturday, October 10. The fifth annual Wright Gala celebrated the institution's 50th anniversary and drew more than 1,100 Detroiters and guests from across the country.
The spectacular black-tie affair took place in the Renaissance Ballroom of the Detroit Marriott Renaissance Center and featured red-carpet arrivals with riveting tableaux vivants, live and silent auctions, a cocktail reception, formal seated dinner, live entertainment and dancing. A broad spectrum of community leaders, corporate sponsors, political figures, foundation executives, arts and culture patrons, artists and media filled the hall, contributing to a lively atmosphere and phenomenal fundraising.
"My goal was to have an African American donor giving $100,000 for each decade of the Museum's 50-year history," said Wright Gala Chair
Vivian Rogers Pickard
, President of the General Motors Foundation and Director, Corporate Relations for General Motors Company, as she introduced the five donors and received a standing ovation at the gala. "I am so proud to say that we have accomplished that goal!"
Anchoring the "most successful fundraiser in the Museum's history" were five Detroit-based African American entities:
Bridgewater Interiors
,
Prestige Automotive
,
Roy & Maureen Roberts
,
The Sid E. Taylor Foundation
, and
The Pickard Family Fund
. While each was a prior patron of The Wright, none had previously given to the museum at the $100K level.
Reverend Jesse Jackson, Sr.
, a special guest of the gala, spoke on the cultural imperative of African American institutions such as The Wright Museum and delivered the invocation. Other special guests included
Linda Johnson Rice
and
Desiree Rogers
of Johnson Publishing Company, as well as stage director and actor
Blair Underwood
.
Ms. Rogers Pickard chaired the 2015 Gala Committee along with co-chairs
Pamela Alexander
, director of community development at Ford Motor Company Fund, and
Faye Nelson
, vice president of public affairs for DTE Energy and president of the DTE Energy Foundation. Over 80 volunteers—prominent local entrepreneurs, philanthropists and businesswomen—comprised the host committee.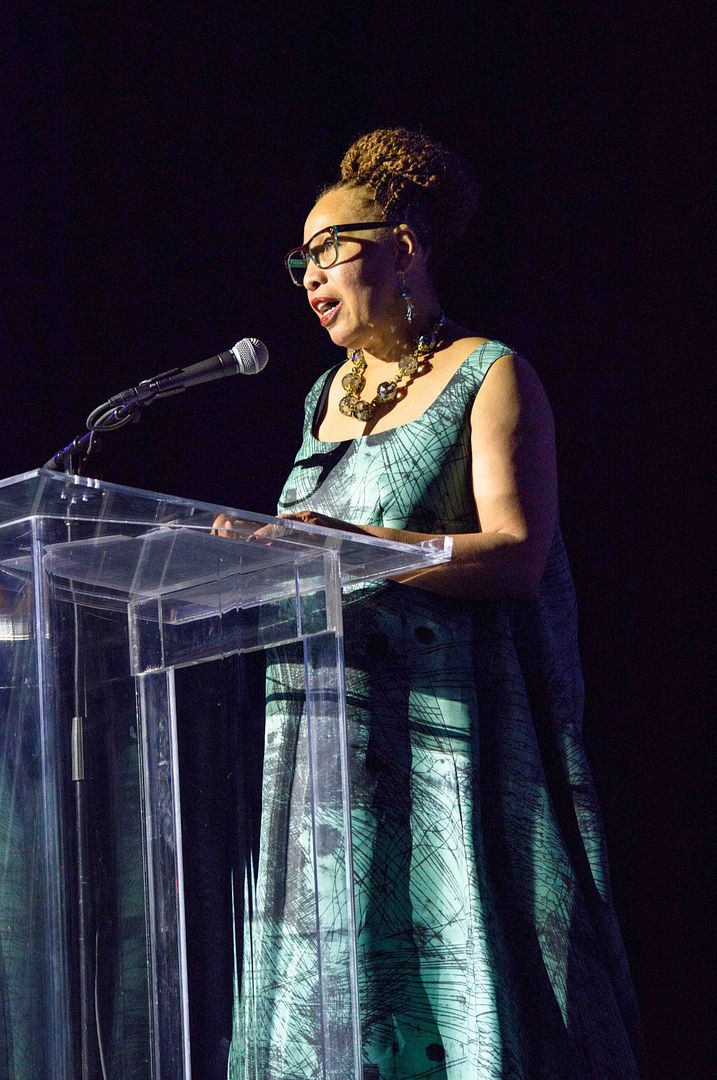 Desiree Rogers, CEO and Linda Johnson Rice, Chairman, Johnson Publishing Company; Juanita Moore,
President and CEO, Charles H. Wright Museum of African American History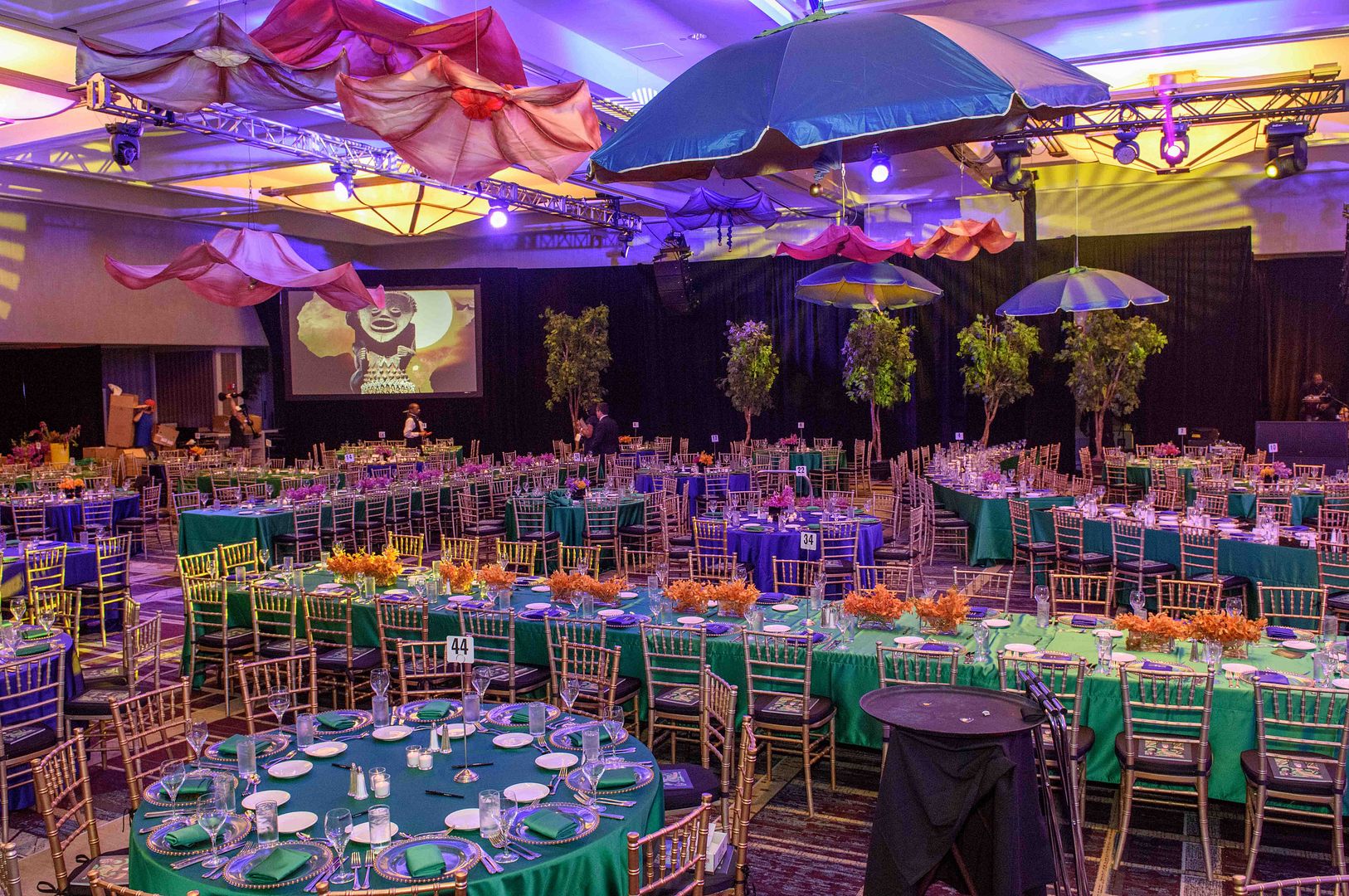 The Renaissance Ballroom of Detroit Marriott Renaissance Center transformed into a work of art,
"Inspiring beauty" for the Wright Museum's 50th Anniversary gala
Inspiring Beauty: 50 Years of Ebony Fashion Fair
, the Museum's current exhibit, influenced the event theme and elegant table décor. Throughout the evening, guests engaged in live and silent auctions of donated art and other items, which raised $185,000 to support the Museum. Ford Motor Company hosted a private "Member's Lounge" to encourage membership at The Wright. Ford also donated a new Ford Transit van for use in the Museum's educational outreach programs throughout the city.
"We are overwhelmed and inspired by the amount of support that has poured in from all corners of the community during our 50th Anniversary year," stated Wright Museum President and CEO
Juanita Moore
. "We now move forward with confidence that in the next 50 years, our efforts will be elevated, magnified and backed by those who have already stepped forward, and those who will join the journey. We are so thankful and hope our unyielding gratitude is expressed through the work we continue to do in and for Detroit."
About the Charles H. Wright Museum of African American History
Founded in 1965 and located at 315 East Warren Avenue in Midtown Detroit's Cultural Center, The Wright Museum is the world's largest institution dedicated to the African American experience. Currently featured is Inspiring Beauty, an exhibition of stunning designer gowns displayed on fully stylized mannequins, which explores the 50-year history of the Ebony Fashion Fair. For more information visit
TheWright.org
.
Submitted by Valaida Fullwood
Described an "idea whisperer," Valaida brings unbridled imagination and a gift for harnessing wild ideas to her work as a writer and project strategist. She is a founding member of Charlotte's New Generation of African American Philanthropists, author of Giving Back: A Tribute to Generations of African American Philanthropists and innovator for the touring exhibition "Giving Back: The Soul of Philanthropy Reframed and Exhibited." Follow @ValaidaF and
valaida.com
.