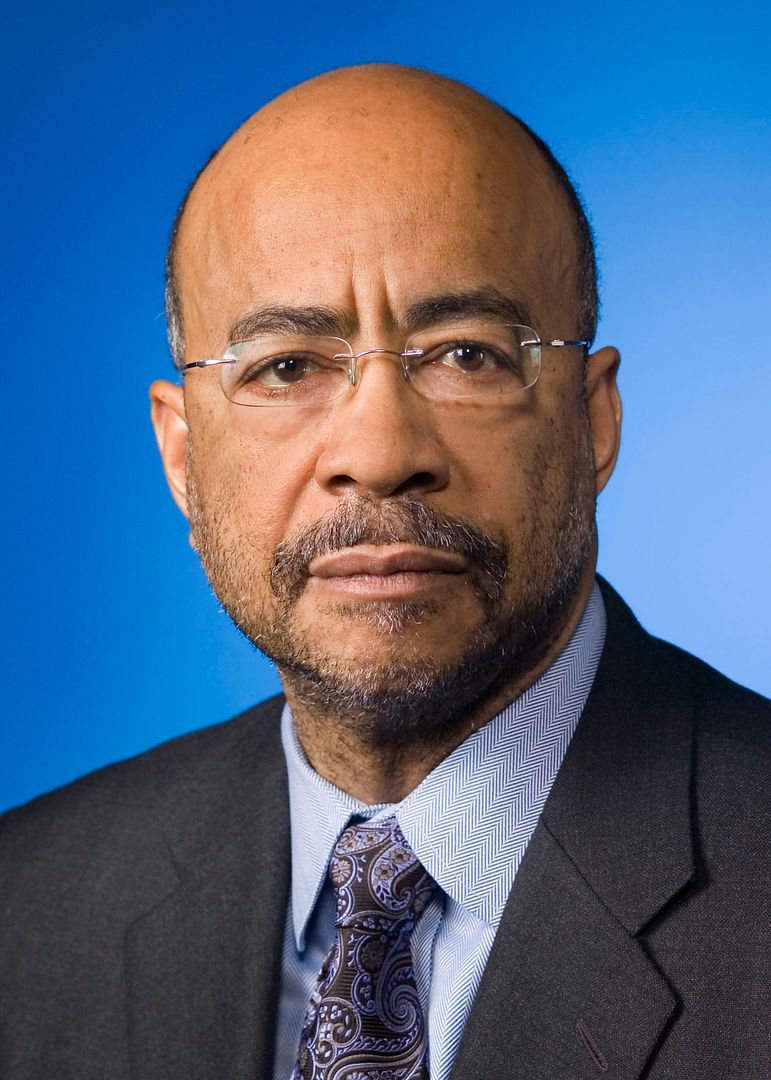 During Community Foundation Week (Nov. 12-18), BlackGivesBack.com is highlighting staff, board members and donors at community foundations that are demonstrating a strong commitment to informing, inspiring, investing in and involving Black philanthropic leadership.
A resident of Hartford, Connecticut,
Rodney "Rod" Powell
serves on the Board of Directors of the
Hartford Foundation for Public Giving
and is a charter member of his city's new
Black Giving Circle Fund
. Powell is president, Corporate Citizenship for Eversource Energy, where he is primarily responsible for directing and managing the Eversource Energy Foundation, and the company's social responsibility programs and philanthropic strategy. Prior to his current position, Powell held various executive positions in the energy sector.
Powell was born in Norfolk, Virginia, and graduated from Norfolk State College. He is a father of four children and committed to his community. His extensive board service includes: Hartford Foundation (current board member); Bushnell Center for the Performing Arts (current board member); American Gas Association (former board member); Council for Adult and Experiential Learning (current board member); Northeast Gas Association (former board chair); and Capital Region Workforce Board (former board chair). He worships and is an active member of the Liberty Christian Center, International.
As a Hartford Foundation board member, Powell governs a 90-year-old community foundation that serves Hartford and 28 surrounding communities. Through charitable gifts from thousands of individuals, families and organizations, Hartford Foundation has awarded grants of more than $620 million since its founding in 1925. During 2015, Powell was part of a group of Black donors who pooled their dollars to establish the Black Giving Circle Fund, an endowed fund for grantmaking at the Hartford Foundation. The giving circle's mission is "to create sustainable change in the Black community by leveraging the philanthropic efforts of donors and celebrating Black philanthropy." Members of the circle are examining issues facing the Black community in Greater Hartford and, collectively, recommending grants to nonprofit organizations that work to address needs in the Black community.
Q&A
What's your earliest memory of generosity?
Growing up in a family of limited means and witnessing my grandfather's generosity to our neighbors helped me appreciate that while our family situation was a far cry from rich, we always seemed to have enough to share with others.
What's your inspiration for giving?
My strongest inspiration for giving is through my faith in God and the outpouring of the many blessings He has afforded me.
What are your thoughts on why Black giving matters?
I believe Black philanthropy is critical to the well-being of the Black community. Black folk have always supported one another although we didn't call it philanthropy, but just "helping out." Now that more and more Black people are capable of providing financial support, much of that support goes to helping our own immediate family members. I believe that in coming generations when the Black family is stronger in totality, we will be even better positioned to provide financial support more universally. Now is the time to start shaping the thinking and setting the expectations of those future generations.
What's one lesson you've learned from your philanthropy?
The more I give the less I need!
What do you aspire to see in this season of change, following Ferguson, Baltimore, Charleston, and so on?
I think the two are very different questions. Black philanthropy is about paying forward as well as paying back! Ferguson, Baltimore, Charleston etc. are about issues of equality, opportunity and racial injustice. Issues that have existed long before and will continue to exist long after the notion of Black philanthropy.
About Community Foundation Week 2015
Community Foundation Week (#CFWeek)—running Thursday, November 12 through Wednesday, November 18—helps raise awareness about the more than 750 community foundations across the United States. Learn more
here

.
Submitted by Valaida Fullwood
Described an "idea whisperer," Valaida brings unbridled imagination and a gift for harnessing wild ideas to her work as a writer and project strategist. She is a founding member of Charlotte's New Generation of African American Philanthropists, author of Giving Back: A Tribute to Generations of African American Philanthropists and innovator for the touring exhibition "Giving Back: The Soul of Philanthropy Reframed and Exhibited." Follow @ValaidaF and
valaida.com
.