Closing out our Community Foundation Week series is the
Rochester Area Community Foundation
in Rochester, New York. In 2011 the foundation formed the
African American Giving Initiative
, which is focused on creating an endowment fund with broad community support and to provide grant making for needs that are specific to the African American community in the greater Rochester region.
One of their first tasks was to develop a better understanding of the disparities between African Americans and others in their community. The result was the book,
"The State of Black Rochester 2013: Education + Employment = Equity"
that has been used by their group and many others in the community to help direct their grant making and focus attention on areas such as education, health, economic development, criminal justice and more. Rather than just create another recital of community problems, the book proposed solutions in the final chapter. Proceeds support the initiative's grant making.
Members contribute $1,000 annually to the fund that is equally divided for grant making and endowment building. To date $18,000 in grants have been awarded and $30,000 has been raised for the endowment.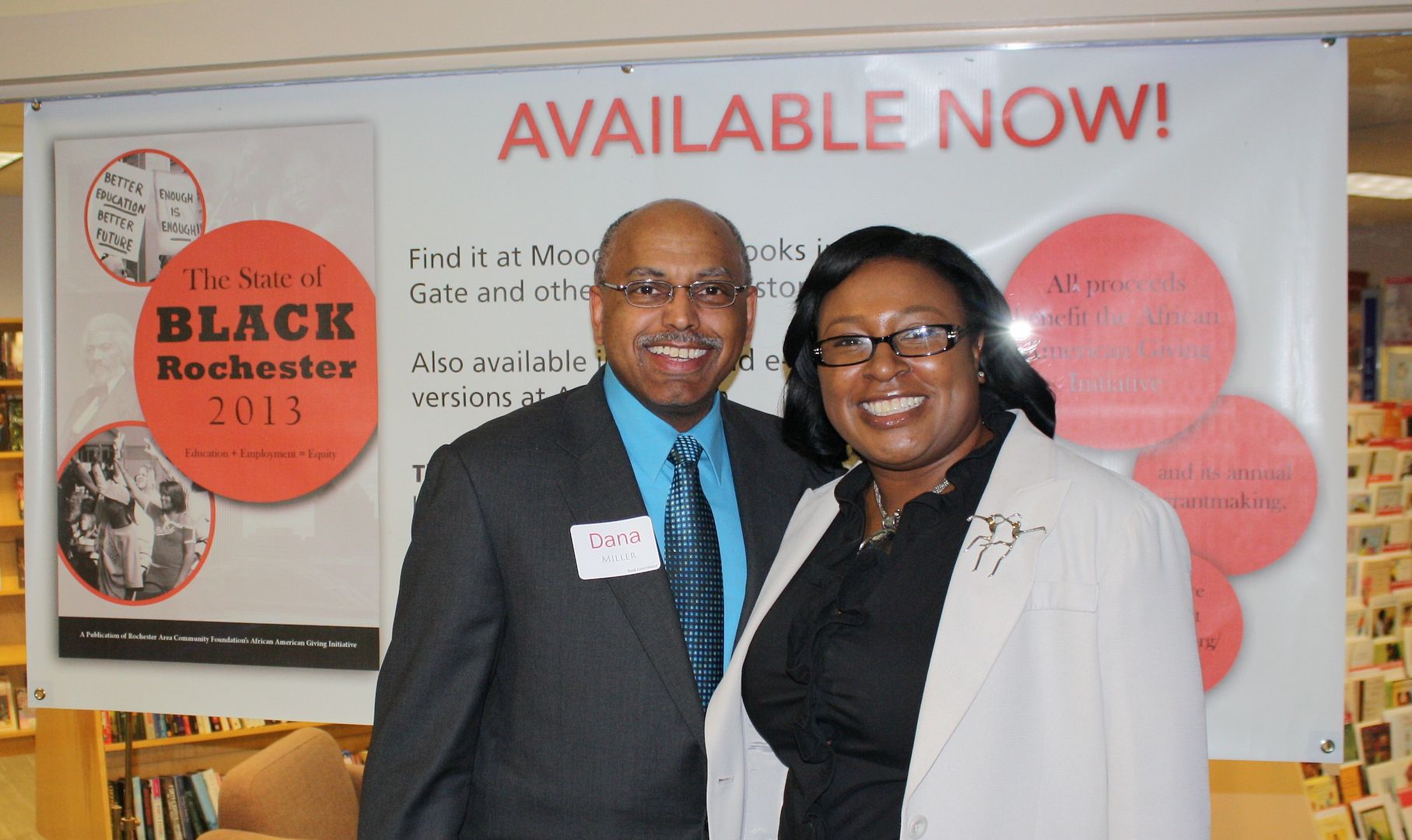 Dana K. Miller, CFRE (left) Vice President of Advancement at Rochester Area Community Foundation
in front of their bookstore display at Mood Makers Books, a local African American owned bookstore.
Learn more about the African American Giving Initiative at
www.racf.org/aagi
.