BlackGivesBack.com Founder Shares Views on Philanthropy
South Florida Times
February 2014
NPR
Tell Me More Show with Michel Martin
Redefining Philanthropy: How African-Americans Give Back
December 2013
TheGrio.com
Black Philanthropy Month 2013: An August helping others reach for King's dreams and mountaintops
August 2013
GrantCraft: A Project of the Foundation Center and European Foundation Centre
Twitter for Funders: An Effective Tool for Dialogue and Engagement
August 2013
AT&T's The Bridge
BlackGivesBack's founder is named one of "Four Influential Black Bloggers You Should Know"
August 2013
TheGrio.com
Andrew Young III continues father's philanthropic, civil rights legacy as CEO of GiveLocally.net
August 2013
Top Nonprofits
BlackGivesBack is selected to the Top 150 Nonprofit Blogs list
July 2013
TheRoot.com
BlackGivesBack's founder participates in the premiere episode of "The Root Live"
Who Are the Most Giving Black Celebs?
December 10, 2012
TheRoot.com
8 Hot Causes for Black Philanthropists
November 19, 2012
BET.com
Team Beyoncé Responds to Harry Belafonte's Social Responsibility Jab
August 14, 2012
TheGrio.com
"
Tyler Perry raises big bucks for President Obama at high-priced event
"
March 17, 2012
Reuters
"
Black Americans donate to make a difference
"
February 23, 2012
The Grio.com
February 8, 2012
"
Jay-Z reportedly gave only 6k to charity in 2012 after earning 63 million
"
The Foundation Center
February 2012
"
Three Reasons to Join A Giving Circle
"
TheGrio.com
January 19, 2012
"
African American theater company uses children's plays to promote giving
"
TheGrio.com
January 11, 2012
"
African Americans are more charitable than other races, report says
"
Features BlackGivesBack's 2011 Top 10 Black Celebrity Philanthropists list
27th Annual MLK Program at Smithsonian National Museum of Natural History
January 2012
Founder of BlackGivesBack served as moderator for a candid dialogue with Harry E. Johnson, Sr., President & CEO of the MLK National Memorial Project Foundation. Hosted by the Smithsonian Anacostia Community Museum
Philanthropy NYU
Fall 2011 Issue
"Black Philanthropy and the Culture of Collective Giving"
http://www.philanthropynyu.com/polIssueStory.cfm?Doc_id=89
New York Times
"Donate Strategically"
November 30, 2011
Read the article
HERE
Ebony Magazine
August 2011
"Where Wealthy Blacks Give..."
The Founder of BlackGivesBack.com and the Black Benefactors, Tracey Webb, is featured in the Black Wealth Issue highlighting giving in the black community.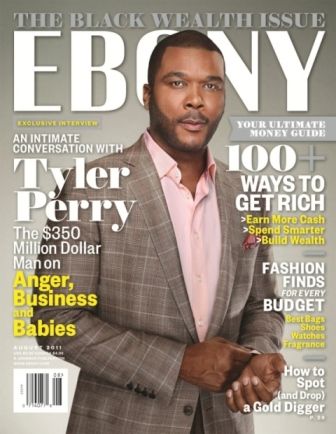 AARP.org
"Black Gives Back: Inspiring A Community"
February 2011
http://blog.aarp.org/2011/02/17/black-gives-back-inspiring-a-community/
"Black is the New Green, Marketing to Affluent African Americans"
BlackGivesBack is mentioned in this important book.
Authors Len E. Burnett, Jr. and Andrea Hoffman
http://www.blackisthenewgreenthebook.com/
The Influential1's Pave the Way
The Founder of BlackGivesBack.com is honored as an Influencer on Martin Luther King Jr. Day 2011:
http://influential1s.com/2011/01/14/tracey-webb-2/
Black Enterprise.com
"The Do's and Dont's of Soliciting Funds for Your Nonprofit"
November 2010
http://www.blackenterprise.com/2010/11/22/dos-and-donts-of-soliticing-funds-for-your-nonprofit/
Black Enterprise.com
"How to Start a Giving Circle"
October 1, 2010
http://www.blackenterprise.com/small-business/2010/10/01/nonprofit-insider-how-to-start-a-giving-circle/
Black Enterprise.com
"4 Things to Do Before You Start A Charity"
August 13, 2010
http://www.blackenterprise.com/small-business/2010/08/13/nonprofit-insider-4-things-to-do-before-you-start-a-charity/
32 Nonprofit & Philanthropy Blogs Written by People of Color
http://www.rosettathurman.com/2010/06/32-nonprofit-philanthropy-blogs-written-by-people-of-color/
Huffington Post Black Voices
"The Top Ten Black Celebrity Philanthropists of All Time" April 29, 2010
http://www.bvonmoney.com/2010/04/29/black-celebrity-philanthropists-african-american-philanthropy/
Huffington Post Black Voices
"Black History Month: Black Gives Back Blog Talks Black Philanthropy"
February 9, 2010
http://blogs.blackvoices.com/2010/02/09/black-history-month-black-gives-back-black-philanthr/
Chronicle of Philanthropy
"Missing Persons"
Why do so few black men hold top leadership jobs at non profit groups? September 2008
http://philanthropy.com/article/Why-do-so-few-black-men-hold/61330/





Chronicle of Philanthropy
"Highlighting Black Philanthropy"
July 2007
http://philanthropy.com/blogs/giveandtake/highlighting-black-philanthropy/9475







BlackGivesBack Contributors' Press & Media





Black Enterprise.com: "Why Board Service is Crucial to Fundraising," September 2010


New York contributor Akira Barclay imparts essential wisdom:
http://www.blackenterprise.com/careers/2010/09/27/nonprofit-insider-why-board-service-is-crucial-to-fundraising/





Black Enterprise.com: "Choosing a Board for Your Nonprofit,"

August 2010


Dallas contributor Froswa' Booker-Drew provides insightful tips:
http://www.blackenterprise.com/small-business/2010/08/20/nonprofit-insider-choosing-a-board-for-your-nonprofit/